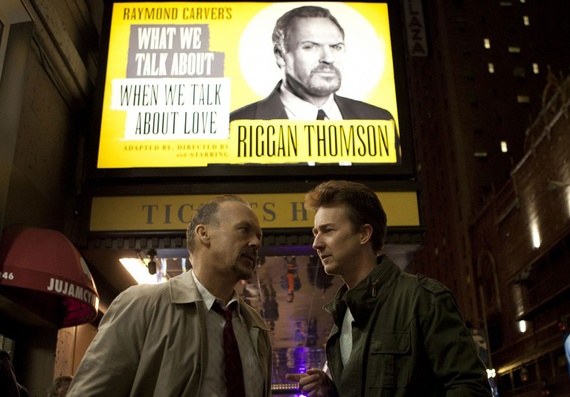 Nora Ephron was our neighbor when we lived in New York.   Once, when I complained about PLENTY, a play I had seen and hated, and its  "such good reviews" she responded, "you need to learn to read between the lines; some things get 'good' reviews just because reviewers think they are supposed to like them."
As usual, she was right. It's ironic that BIRDMAN, which got so many good reviews, (and has an excellent cast) includes a scathing diatribe, possibly the best speech in the film, from a reviewer.  This showy, weird, kind of pathetic film deserves no less.
I never read reviews until after a I see a film because they reveal too many plot points and great lines, but in this case it wouldn't have mattered; the praise is pretty universal.  But I'm a pretty open audience and it touched neither me nor my companion.  Unless you are feeling intellectually fashionable or like burning ticket and popcorn money, see something else.