The bravest women of their (and just about any other) time, they left their protective parents and a world of white gloves and chaperoned afternoon teas, where they were barely permitted to touch the hand of a male companion, for the French battlefields of World War One and the hellish field hospitals there, washing naked, wounded men, treating their wounds, the stumps of their amputated limbs, their lost sight, their mustard gas-poisoned lungs and their shell shock.  Mocked as privileged snobs out for a thrill, they struggled to prove their strength and capacity over and over again, and they did.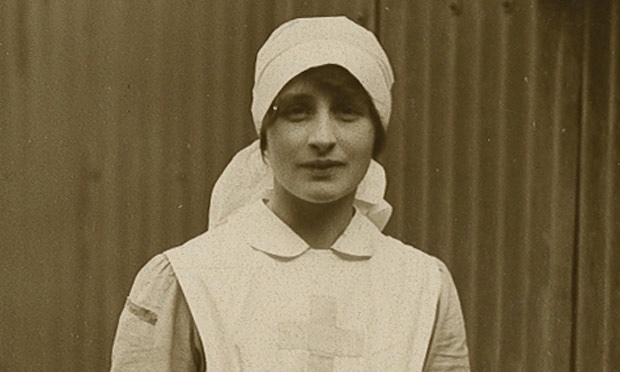 Among them was Vera Brittain, who'd fought to be one of the earliest women at Oxford, her father permitting her to enroll and risk "becoming a blue stocking" only because her beloved younger brother Edward refused to go if she could not.  Testament of Youth , the story of her struggles to attend Oxford, her brief presence there and her life-shattering experiences as a wartime nurse, is a classic, still in print and still beloved.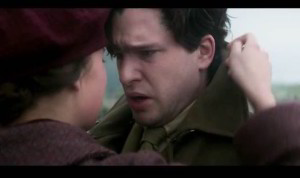 Now it's a film, and the stature of the cast, including our own Jon Snow, Kit Harington, as her fiancé Roland Leighton, The Wire's Dominic West as her father, Emily Lloyd as her mother and Miranda Richardson as her mentor  suggest that British headliners wanted to be part of her remarkable, very British  story, even in a small, if gorgeous, art film like this one.
I first met Vera in the 1979 PBS Testament of Youth series, moved from there to her trilogy: Testament of Youth, Testament of Friendship and Testament of Experience and found a sister.  A young activist in the 60's, I understood  her need to contribute, to be part of the crisis alongside those she loved, and as a woman fighting to function in a mostly-male profession, her battles as a woman were mine too.
So, if you share the political memories, ideal and goals of so many of us,  Testament of Youth needs to be part of you, too.  Go see it.